DÉCOUVREZ VOTRE GUIDE FIABLE
Experienced guides end up being significant when it comes to leading a trip. This is because they have a wide history concerning the tourism site. They have been in the profession for a good number of years which means they know everything about the site. They can be able to answer any queries and this enhances the degree of enjoyment.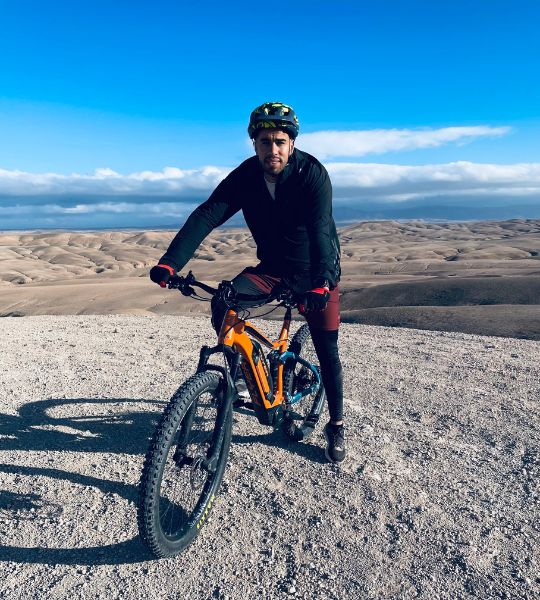 Graduated guide of natural spaces, coached and trained by Mr. Ali Bella, a famous guide of the Atlas. He is passionate about electric mountain biking and has a thorough knowledge of the region and its culture, which adds value to your hike. He accompanies clients on every excursion and has a deep understanding of the site.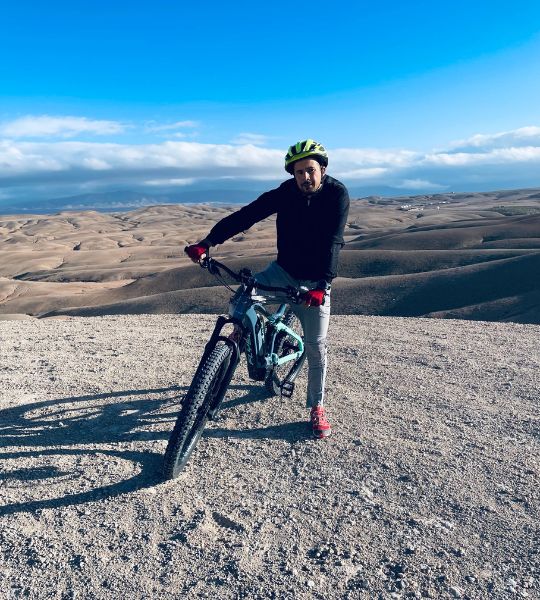 Our accompanist is an expert in electric mountain biking and is intimately familiar with the Marrakech region. He adds value to each hike by sharing his passion and expertise. Furthermore, he is also a skilled mechanic who can quickly resolve any technical issues related to the electric bike.
Want to go on a great vacation but don't have the time to do all the research yourself?
All your worries about how to make your experience an enjoyable one will disappear.
You will remember this ride forever!